Welcome to Lotus Survival Foundation
Our mission is to provide awareness, education and resources to underserved individuals before, during and after breast cancer. Our vision is to ensure that all minorities and underserved communities have equal access across the continuum of care. In order to achieve our mission, LSF strives to provide education, support, counseling and various programs to assist those who have been - or may become - afflicted with breast cancer, as well as, those dealing with loved ones affected by breast cancer. Our website furthers our mission by providing ways for you to learn more and get involved. Thanks for visiting. Your support is appreciated.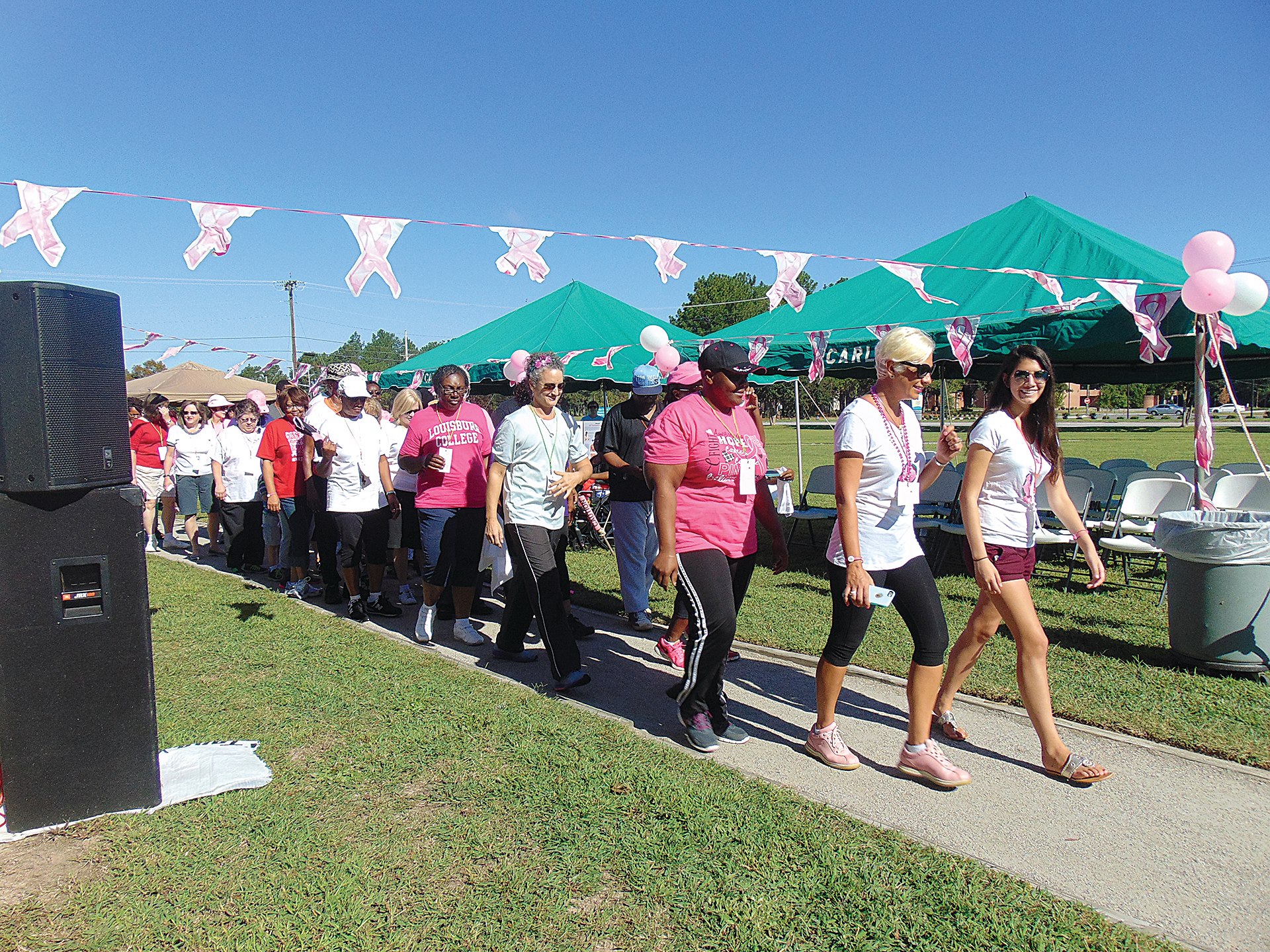 It's almost time for the 2016 Walk for Hope at Vidant Edgecombe Hospital – our annual walk to raise awareness about breast cancer survivorship and to raise funds to support the work of the Lotus Survival Foundation!
We hope you will join us again this year on Saturday, September 17th at 10am on the walking track in the field next to Vidant Edgecombe Hospital in Tarboro!
Breast cancer survivors are invited to stay with us after the walk for the workshop activities. Please call to register for the walk and for the workshop.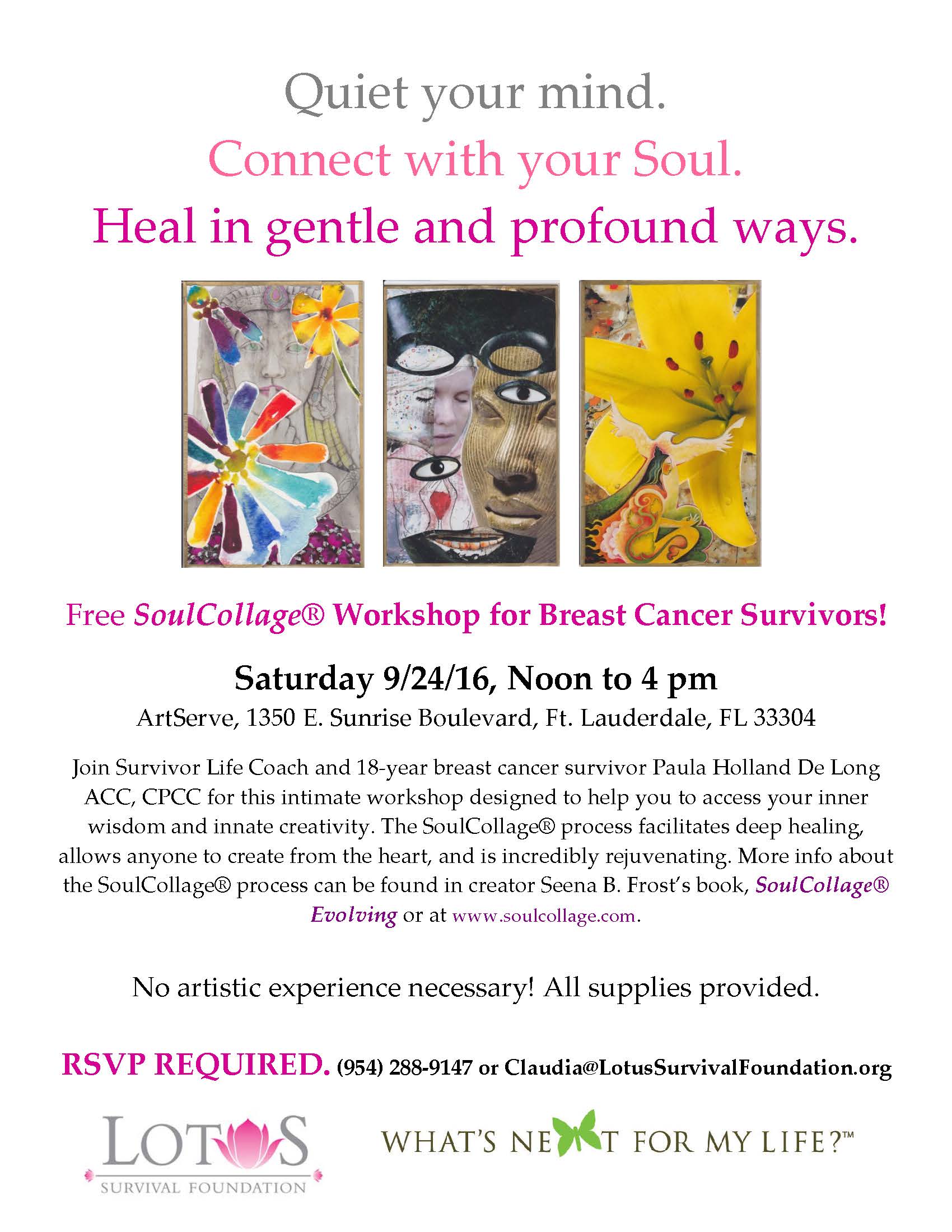 Join Survivor Life Coach and 18-year breast cancer survivor Paula Holland De Long ACC, CPCC for this intimate workshop designed to help you to access your inner wisdom and innate creativity. The SoulCollage® process facilitates deep healing, allows anyone to create from the heart, and is incredibly rejuvenating. More info about the SoulCollage® process can be found in creator Seena B. Frost's book, SoulCollage® Evolving or at www.soulcollage.com.
No artistic experience necessary! All supplies provided.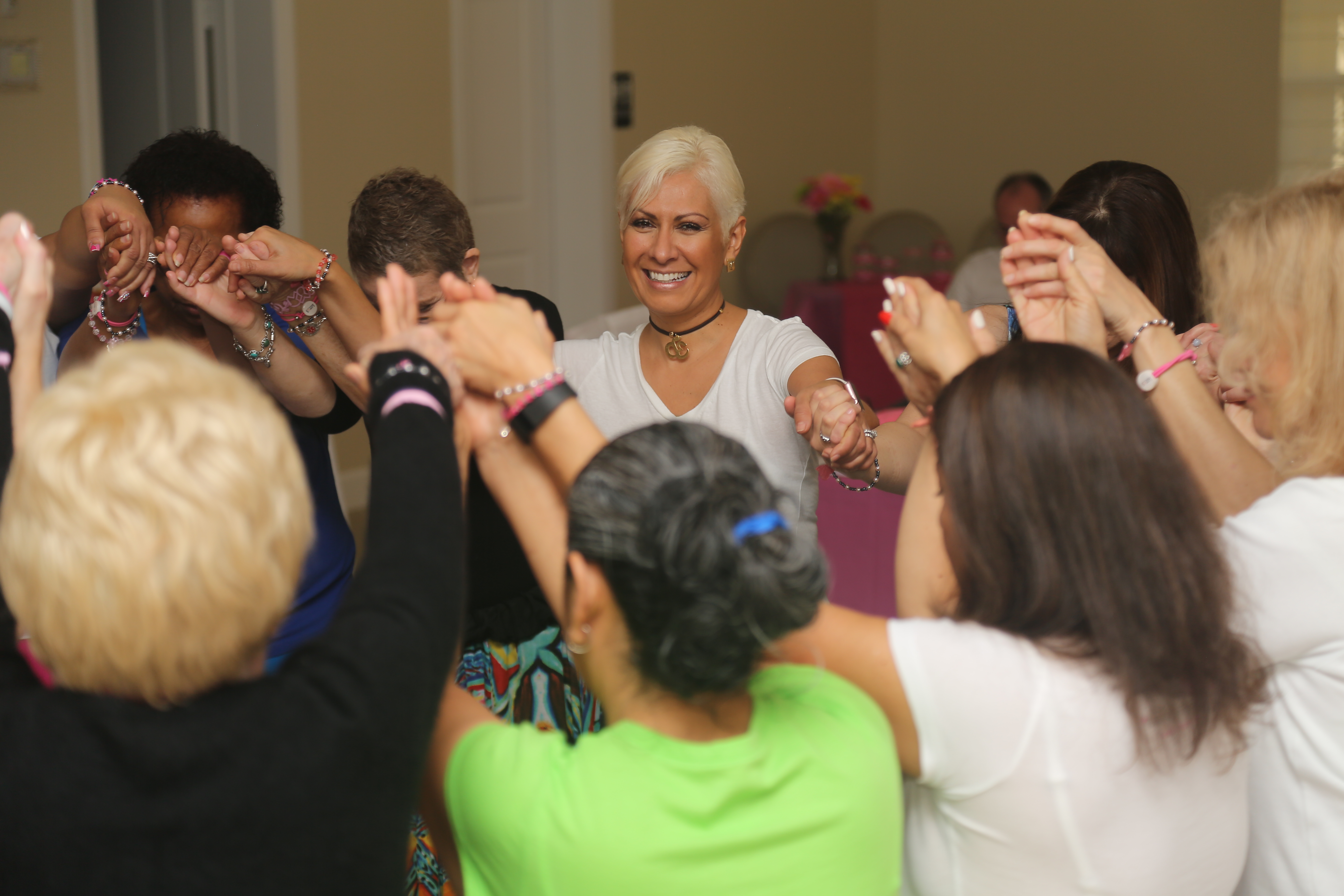 Programs
LSF produces programs and seminars for individuals facing cancer, either personally or as a caregiver. These programs will offer, among other things, up-to-date and reliable information, peer support, and practical coping skills.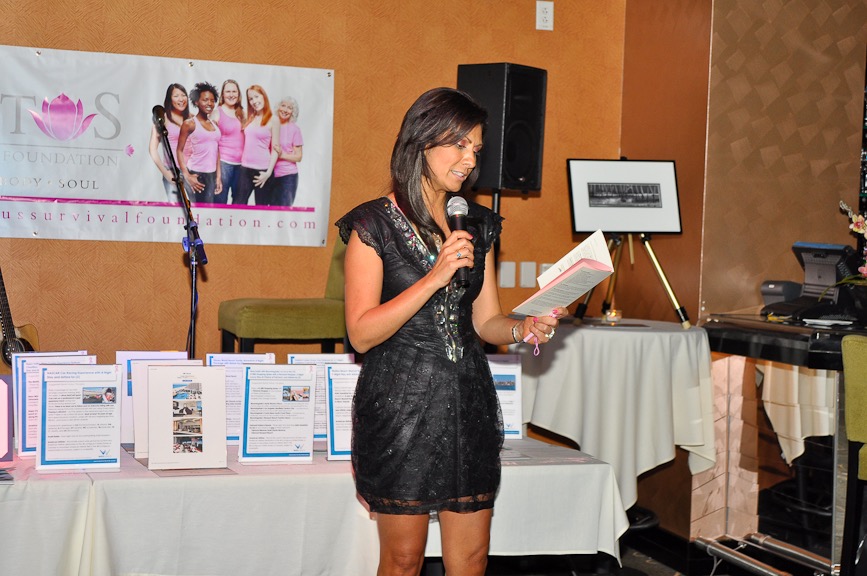 Events
Fundraisers and events help us raise awareness and generate crucial resources to serve our community. Join us at our next event and see how you can get involved.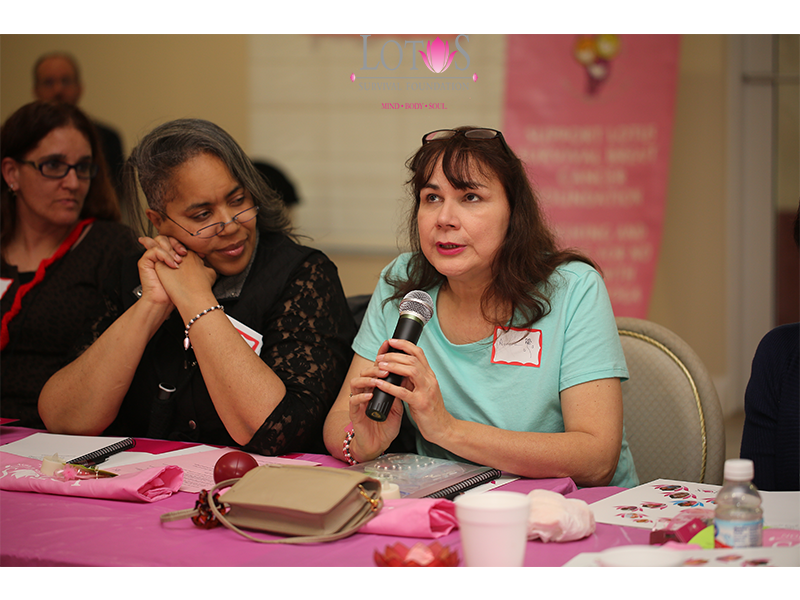 Volunteer
Improve your community by joining our cause. You'd be surprised at what a huge difference a little bit of your time can make.